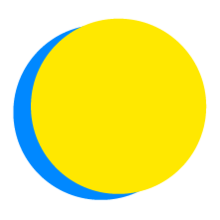 July 1 - July 31, 2019
South Sound Zero Waste
Points Total
0

Today

0

This Week

1,658

Total
Team Impact
up to

8.0

zero-waste meals

consumed

up to

2.0

disposable cups

not sent to the landfill

up to

4.0

plastic containers

not sent to the landfill

up to

19

pieces of litter

picked up

up to

2.0

public officials or leaders

contacted

up to

1.0

documentaries

watched

up to

95

minutes

spent learning
July 29 at 9:21 AM

My plastic consumption is significantly less than the average European or American (21.69 kg vs. 84 kg and 53 kg, respectively).I was not terribly surprised by this, but I was surprised to find that if everyone consumed like I do, there could still be more plastic than fish in the ocean by March 2078.However, I was disappointed that the...

July 28 at 10:36 PM

This month has really gotten away from me and I haven't been as engaged as I planned, but this challenge is still constantly on my mind and I'm so proud to be part of such an awesome community of people all working together to better our planet 💙

July 18 at 2:18 PM

Every EcoChallenge I've participated in, I've chosen the action to reach out to leaders to advocate for planet-friendly policies. And with each passing EcoChallenge, this action goes undone because I overthink the whole process. Today, I finally sent one! I sent a brief note to a Pret a Manger, thanking them for encouraging reusable mugs and...

July 9 at 11:44 PM

I'm currently sitting in the London Heathrow airport and found a cafe that gives a discount for using your own mug AND you have to specifically ask for utensils. I did get a yogurt parfait in a plastic cup, but used my bamboo utensils to eat it, got my coffee in my travel mug, and filled my water bottle from the drinking fountain. These are my...

July 9 at 7:41 AM

Can anyone tell me how I would check in for the daily challenges? I can't figure out how to mark "done" each day in the daily challenges!

July 9 at 7:34 AM

This past weekend I received a kitchen compost bin from my local Buy Nothing group so I can get back to composting and ditch the bowl I was using! 
29 Team Members
Recently active team members
July 31, 2019

Completed Actions Assessment

July 29, 2019

Completed More Than One Daily Action on 7/29/19

July 24, 2019

Completed EcoLearner One-Time Action

July 23, 2019

Completed More Than One Daily Action on 7/23/19

July 18, 2019

Credited Someone for a Referral

July 15, 2019

Completed Actions Assessment

July 15, 2019

Completed More Than One Daily Action on 7/15/19

July 10, 2019

Completed More Than One Daily Action on 7/10/19

July 8, 2019

Completed EcoLearner One-Time Action

July 3, 2019

Completed One Daily Action on 7/03/19
Competitions