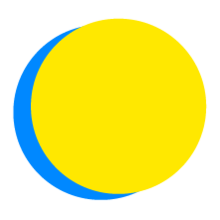 Jana Opperman
Points Total
0

Today

0

This Week

511

Total
Participant Impact
up to

23

zero-waste meals

consumed

up to

18

plastic straws

not sent to the landfill

up to

2.0

conversations

with people
Food
Advocate For More Food Packaging Options
I will advocate for alternatives to single use packaging at local grocery stores, markets, or work.
Lifestyle
Natural Fibers
When available, I will purchase clothing made with natural fibers, such as cotton, linen, or wool, rather than synthetic fibers.
Community
Share My Actions
I will make my environmental actions visible by posting to my social media networks.
Food
Skip the Straw
I will keep 1 plastic straw(s) out of the landfill per day by refusing straws or using my own glass/metal straw.
Food
Cook a Zero-Plastic Waste Meal
I will prepare 1 meal(s) at home each day without using any items packaged in single-use plastic.
---

Last night-we went out to eat and I ordered a martini (I drink these so I don't have to say"no straw please") but it came with 2 cocktail stirrers! :( so I can't click on my No Straw today...

---

very hard to find in a Department Store. I was more disappointed in the American Fourth of July clothes available with Made in China easily seen on the tags...

---

Boathouse Sports/Boathouse makes all their clothes in the USA - in fact, they are made in northeast Philadelphia.  See

www.Boathouse.com