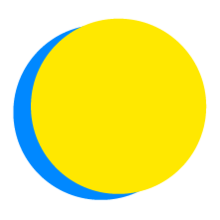 July 1 - July 31, 2019
UNMC - Omaha Nebraska
UNMC
Points Total
0

Today

0

This Week

1,915

Total
Team Impact
up to

22

disposable cups

not sent to the landfill

up to

1

documentaries

watched

up to

95

minutes

spent learning

up to

103

plastic containers

not sent to the landfill

up to

22

pieces of plastic cutlery

not sent to the landfill

up to

1

waste audits

conducted
July 31 at 4:54 AM

This has been an eye opening month. I think I've got some habits set and a good start on others. Can't wait for next year. See you all then.

July 30 at 5:43 AM

Well, I'm not going to get the makeup challenge done before tomorrow. I do have some resources for recipes and as soon as I have the extra funds, I can order the ingredients. It will stay on my to do list.

July 29 at 3:51 PM

Doing some clutter clearing over the weekend and found more reusable glass jars.

July 28 at 3:43 PM

Can't believe we're almost through July. I hope by the time the challenge comes around next year that I've been able to make even more plastic substitutions.

July 27 at 8:17 PM

Did some research on growing microgreens indoors with repurposed clamshells.

July 26 at 5:35 AM

Saw a post yesterday about ZAO cosmetics which sounded promising since they are refillable and use a lot of bamboo. So I emailed them and asked my two standard questions--how are they sourcing their tocopherols and are there any phthalates in their products. The prompt reply was good and bad. They don't have any phthalates which makes them a...
6 Team Members
Recently active team members
July 31, 2019

Completed EcoLearner One-Time Action

July 27, 2019

Completed More Than One Daily Action on 7/27/19

July 1, 2019

Completed Actions Assessment

May 16, 2019

Completed Actions Assessment

May 16, 2019

Completed Actions Assessment

May 15, 2019

Registered as an Early-Bird
Competitions