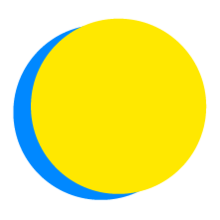 July 1 - July 31, 2019
Site Assessment and Remediation
Ford
Points Total
0

Today

0

This Week

2,370

Total
Team Impact
up to

7.0

zero-waste meals

consumed

up to

43

disposable cups

not sent to the landfill

up to

18

plastic bottles

not sent to the landfill

up to

78

plastic containers

not sent to the landfill

up to

42

pieces of plastic cutlery

not sent to the landfill

up to

32

plastic straws

not sent to the landfill

up to

1.0

waste audits

conducted

up to

8.0

hours

volunteered

up to

2.0

minutes

spent learning
July 31 at 2:38 PM

July 31 at 2:36 PM

No more single use plastic bottles at home

July 31 at 11:59 AM

I'm happy to have completed the challenge mostly because I learned a lot of varying ideas and ways to reduce my reliance on plastic, but I'm happy also that it is nearly over - I struggled logging in every day! I'd totally do it again though :)

July 31 at 8:35 AM

In this last day, now the question is, how do we keep this up?  

July 31 at 5:27 AM

Last day of the challenge, let´s make our lives with less plastic and get our families and friends concerned

July 30 at 2:54 PM

We're nearly done! Go SAR!
7 Team Members
Recently active team members
July 31, 2019

Posted to Your Feed

July 31, 2019

Posted to Your Feed

July 31, 2019

Completed More Than One Daily Action on 7/31/19

July 31, 2019

Posted to Your Feed

July 31, 2019

Completed One Daily Action on 7/31/19

July 31, 2019

Completed More Than One Daily Action on 7/31/19

July 29, 2019

Completed Actions Assessment
Competitions