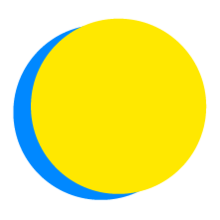 July 1 - July 31, 2019
Salesforce San Francisco
Salesforce.com
Points Total
0

Today

0

This Week

2,784

Total
Team Impact
up to

9.0

zero-waste meals

consumed

up to

25

disposable cups

not sent to the landfill

up to

50

plastic bottles

not sent to the landfill

up to

63

plastic containers

not sent to the landfill

up to

65

pieces of plastic cutlery

not sent to the landfill

up to

84

plastic straws

not sent to the landfill
July 15 at 9:43 AM

It's easy to skip the packaging for produce if you bring a reusable grocery bag anyways!

July 11 at 8:03 AM

I would say this was a bit tougher to execute as you have to plan in advance, have restraint not to eat your snacks, and keep extra space in your luggage for the container. Additionally, if the container is dirty you have to keep that with you even if you might not have an easy way to clean it.

July 8 at 10:59 AM

It's so simple and easy to use a disposable cup working at Salesforce!

July 8 at 9:36 AM

With more education recently, people who once grabbed straws without thinking now have to consciously make the decision to use/not use a plastic straw. Not sure if this encourages more reusable straw use, but definitely cuts out some waste.

July 5 at 9:13 AM

I love that at Whole Foods and Trader Joe's I can take the compostable bags and use them in the bulk bin, thus minimizing the packaging use to get the food to my home. I do think buying in bulk limits my choices so that is a struggle sometimes. We definitely rely more on prepackaged foods and so many more options exist there.

July 3 at 8:50 AM

I always bring my reusable water bottle bottle with me. I'm trying to figure out a longer term plan to do this in underdeveloped countries by purchasing a filter/purifying device or add on.
13 Team Members
Recently active team members
July 31, 2019

Completed More Than One Daily Action on 7/31/19

July 31, 2019

Completed More Than One Daily Action on 7/31/19

July 30, 2019

Completed More Than One Daily Action on 7/30/19

July 30, 2019

Completed More Than One Daily Action on 7/30/19

July 21, 2019

Joined a Team

July 17, 2019

Completed More Than One Daily Action on 7/17/19

July 17, 2019

Completed More Than One Daily Action on 7/17/19

July 13, 2019

Added a Mission Statement

July 5, 2019

Completed More Than One Daily Action on 7/05/19

July 1, 2019

Completed EcoLeader One-Time Action
Competitions