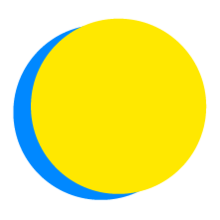 July 1 - July 31, 2019
Oregon for Earth
Points Total
0

Today

0

This Week

775

Total
Team Impact
up to

2.0

petitions

signed

up to

1.0

documentaries

watched

up to

125

minutes

spent learning
July 29 at 8:35 AM

The meat I was buying came in polystyrene, and starting this month I've been buying meat that has the least amount of plastic wrap and NO polystyrene. Once I am more financially stable, I plan to begin buying ALL of my meat straight from the deli, or a butchery, and bringing my own containers for that. As for polyvinyl, I've bought nothing...

July 29 at 8:28 AM

I couldn't find a documentary on Netflix about waste, but I did watch one about the Scottish wild cat and the efforts going towards preventing its extinction. 

July 15 at 3:55 PM

The added benefits are being able to keep wet materials out of my general trash which means I do not need to use plastic trash bags. 

July 15 at 3:54 PM

We still have small businesses using plastic bags, and lots and lots of plastic that is grade 3 or lower with no accountability for those who manufacture them. 

July 10 at 2:15 PM

Wow!! Here I was thinking I was a plastic free champ D: time to work work work to reduce even more.

July 2 at 1:33 PM

Bamboo toothbrushes are more sustainable than plastic. While it leaves me concerned about our nice pandas since they rely on bamboo, efforts to protect pandas have increased exponentially so I believe it will be okay. I would like to see toothbrushes made out of more sustainable options, but this will do. I will implore others in my community...
15 Team Members
Recently active team members
July 29, 2019

Answered a Reflection Question

July 10, 2019

Credited Someone for a Referral

June 4, 2019

Joined a Team

May 30, 2019

Joined a Team

May 16, 2019

Completed Actions Assessment

May 16, 2019

Completed Actions Assessment

May 16, 2019

Completed Actions Assessment

May 15, 2019

Registered as an Early-Bird

May 15, 2019

Registered as an Early-Bird

May 15, 2019

Completed Actions Assessment
Competitions