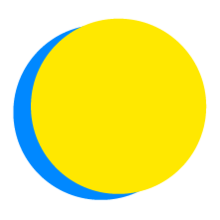 July 1 - July 31, 2019
GREY
Points Total
0

Today

0

This Week

5,701

Total
Team Impact
up to

49

zero-waste meals

consumed

up to

7.0

disposable cups

not sent to the landfill

up to

50

plastic bottles

not sent to the landfill

up to

286

plastic containers

not sent to the landfill

up to

432

pieces of plastic cutlery

not sent to the landfill

up to

85

plastic straws

not sent to the landfill

up to

1.0

conversations

with people

up to

1.0

public officials or leaders

contacted

up to

1.0

documentaries

watched

up to

255

minutes

spent learning
July 30 at 2:19 PM

Remembering to log in has been the hardest part of this process.  And that you have to remove actions from previous day to make room for what you do today.  For next year, would suggest updating to make site more user friendly.

July 28 at 11:18 AM

This is terrible, and I can't believe I'm reporting it: Watching the news this morning, I saw reportage of the aftermath of a shooting in Brooklyn last night. One person was killed, twelve were injured. Truly horrendous. It happened during a neighborhood event, and it was sad, horrible, and every other bad adjective you can think of for a block...

July 19 at 7:34 PM

I needed a new toothbrush and toothpaste. My current one is electric and made of plastic. I was in a mission to find a sustainable toothbrush and toothpaste and found Wahoo toothbrush toothpaste and silk floss. Packaged in a box. The toothpaste container is made from plant base.  All recyclable and environmentally friendly. 

July 18 at 9:55 AM

Yes, straws up turtles noses seem to be a theme. My wife now carries around reusable straws. HOWEVER I feel we are been hoodwinked on this as, for example the percent  of plastic on a McDonald's meal that is made up by 'straw plastic' seems small.  What about drink lids, plastic happy meal toys,  single use cutlery, stop small saute packaging...

July 17 at 5:39 AM

Last week I bought a bar of shampoo (sorry, Pantene) and today I ordered 3 sets of etee reusable beeswax food wraps to use instead of plastic wrap. Baggies are going to be hard habit to break! 

July 15 at 7:37 AM

I like cooking my own food.
26 Team Members
Recently active team members
July 31, 2019

Completed More Than One Daily Action on 7/31/19

July 31, 2019

Completed More Than One Daily Action on 7/31/19

July 31, 2019

Added a Profile Banner Image

July 31, 2019

Completed More Than One Daily Action on 7/31/19

July 31, 2019

Completed More Than One Daily Action on 7/31/19

July 30, 2019

Completed More Than One Daily Action on 7/30/19

July 30, 2019

Completed More Than One Daily Action on 7/30/19

July 30, 2019

Completed One Daily Action on 7/30/19

July 30, 2019

Completed More Than One Daily Action on 7/30/19

July 29, 2019

Completed More Than One Daily Action on 7/29/19
Competitions