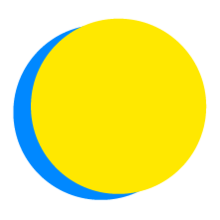 July 1 - July 31, 2019
GoGreen Graz
LinkedIn
Points Total
0

Today

0

This Week

1,392

Total
Team Impact
up to

6.0

zero-waste meals

consumed

up to

32

plastic containers

not sent to the landfill

up to

5.0

plastic straws

not sent to the landfill

up to

11

pieces of litter

picked up

up to

1.0

community events

hosted or attended

up to

75

minutes

spent learning
July 31 at 12:58 AM

When I was about to get a bamboo brush, I was offered two options: a bamboo brush made in and imported from China, and a wooden brush made in and imported from Switzerland. I opted for the wooden one that had a shorter shipping route... do you think that was the right choice? 

July 31 at 12:53 AM

The challenge to pick up litter was particularly interesting as it made me aware of the amount of litter that's lying on the floor. I didn't manage to pick up one piece each day, but on some days I picked up several pieces. This challenge showed me how effective it is to make yourself aware of an issue. I hope to continue doing this. 

July 11 at 7:00 AM

It's really interesting to see how putting a focus on this changes my actions. A colleague asked me to bring her some soil so she could pot a small plant, since I have a lot of soil at home. Before this challenge I would have brought it in a ziploc plastic bag, but I was trying to find an alternative and ended up putting it in a salad bowl. :) 

July 3 at 5:57 AM

I will try to advocate by giving such kinds of gifts to them, i.e. nice paper packed soaps from lush, like I buy for myself.
10 Team Members
Recently active team members
July 31, 2019

Completed EcoLearner One-Time Action

July 29, 2019

Completed More Than One Daily Action on 7/29/19

July 26, 2019

Completed More Than One Daily Action on 7/26/19

July 10, 2019

Checked in on Current Day

July 8, 2019

Checked in on Current Day

July 8, 2019

Completed More Than One Daily Action on 7/08/19

July 2, 2019

Completed Actions Assessment

July 1, 2019

Joined a Team

June 28, 2019

Credited Someone for a Referral

June 27, 2019

Credited Someone for a Referral
Competitions