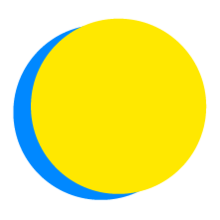 July 1 - July 31, 2019
Environmental Compliance Group – Region 1
Ford Motor Company
Points Total
0

Today

0

This Week

2,301

Total
Team Impact
up to

2.0

zero-waste meals

consumed

up to

71

disposable cups

not sent to the landfill

up to

194

plastic bottles

not sent to the landfill

up to

74

plastic containers

not sent to the landfill

up to

81

pieces of plastic cutlery

not sent to the landfill

up to

26

plastic straws

not sent to the landfill

up to

1,392

pieces of litter

picked up

up to

1.0

waste audits

conducted

up to

213

minutes

spent learning
July 18 at 5:29 AM

Bamboo toothbrushes are beneficial because they are produced sustainably, and can be disposed of sustainably. The toothbrush I got can be composted, so when it gets old, I plan to put it in my compost bin at my house. The bamboo and bristles break down, and eventually will become food for my plants!My first step to get others to make this...

July 15 at 5:10 AM

Let's go Region 1!  We can be recycling superstars!

July 15 at 5:08 AM

It wasn't difficult, but it required planning. I went to the west side of Michigan to hike with a friend. We packed a number of snacks for lunch and packed plenty of water so we wouldn't have to get lunch/drinks anywhere. I had a number of random things in my fridge that would've gone bad had we not eaten them this weekend (e.g. carrots,...

July 8 at 4:50 AM

I don't have a child, but I am going to a baby shower in a week so I purchased natural glass bottles (rather than plastic) for my friend. I'm not sure how the baby will respond to these bottles yet so we'll see!

July 8 at 4:49 AM

Picking up litter ensures that others in the community have a clean place to live/play. I picked up firework debris that I found in the park, which could present a hazard to children and wildlife in the park.

July 4 at 4:33 PM

Good challenge day today!  Had family over for dinner and didn't use any plastic utensils.
9 Team Members
Recently active team members
July 31, 2019

Completed More Than One Daily Action on 7/31/19

July 31, 2019

Completed More Than One Daily Action on 7/31/19

July 25, 2019

Completed Actions Assessment

July 23, 2019

Completed More Than One Daily Action on 7/23/19

July 17, 2019

Completed More Than One Daily Action on 7/17/19

July 15, 2019

Posted to Your Feed

July 1, 2019

Joined a Team

June 28, 2019

Credited Someone for a Referral

June 28, 2019

Completed Actions Assessment
Competitions