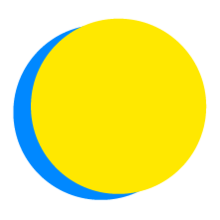 July 1 - July 31, 2019
Calgary Zoo Concessions Team
Calgary Zoo
Points Total
0

Today

0

This Week

11,933

Total
Team Impact
up to

187

zero-waste meals

consumed

up to

107

disposable cups

not sent to the landfill

up to

728

plastic bottles

not sent to the landfill

up to

554

plastic containers

not sent to the landfill

up to

369

pieces of plastic cutlery

not sent to the landfill

up to

524

plastic straws

not sent to the landfill

up to

886

pieces of litter

picked up

up to

1.0

waste audits

conducted

up to

6.0

hours

volunteered

up to

2.0

community events

hosted or attended

up to

1.0

documentaries

watched

up to

775

minutes

spent learning
July 31 at 4:45 PM

Through out these 31 days of trying to be plastic free I've realized how much stuff is in plastic it's literally everywhere. in order to avoid plastic you really do have to change a lot of your life style and think out of the box which has been fun but sometimes hard. I will continue to improve my skills with being plastic free, thanks to this...

July 30 at 3:29 PM

1 official day to go but the rest of my life to continue building on the things I have learnt and the new habits I have made... 

July 28 at 10:23 PM

I use baking soda for shampoo and vinegar for conditioner. Works surprisingly well and is super cheap

July 25 at 7:28 AM

Going on a picnic, going to see who i can encourage to go waste free!

July 22 at 10:32 PM

safety razors are so intimidating but they're kinda cool 

July 19 at 5:33 PM

When I'm out and about with my collection bucket, my neighbours and other people see what I'm doing and often stop and talk to me about it. When I tell them how much I usually collect in one session, which is usually around 30-45 minutes, it makes them realise just how much litter there is in areas that they might walk past daily. I've also had...
46 Team Members
Recently active team members
July 31, 2019

Completed More Than One Daily Action on 7/31/19

July 31, 2019

Completed More Than One Daily Action on 7/31/19

July 31, 2019

Completed Actions Assessment

July 31, 2019

Completed One Daily Action on 7/31/19

July 31, 2019

Completed More Than One Daily Action on 7/31/19

July 31, 2019

Posted to Your Feed

July 31, 2019

Completed More Than One Daily Action on 7/31/19

July 31, 2019

Completed More Than One Daily Action on 7/31/19

July 30, 2019

Completed More Than One Daily Action on 7/30/19

July 31, 2019

Completed More Than One Daily Action on 7/31/19
Competitions