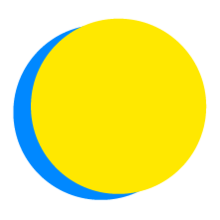 July 1 - July 31, 2019
Bergen County Zoo Goes Green
Bergen County Zoological Park
Points Total
0

Today

0

This Week

2,800

Total
Team Impact
up to

6.0

zero-waste meals

consumed

up to

43

disposable cups

not sent to the landfill

up to

166

plastic bottles

not sent to the landfill

up to

44

plastic containers

not sent to the landfill

up to

105

pieces of plastic cutlery

not sent to the landfill

up to

32

plastic straws

not sent to the landfill

up to

22

pieces of litter

picked up

up to

10

conversations

with people

up to

10

petitions

signed

up to

10

hours

volunteered

up to

2.0

community events

hosted or attended

up to

1.0

documentaries

watched

up to

150

minutes

spent learning
July 30 at 7:21 AM

Aluminum deodorant has been linked to Alzheimer's disease.  Build up of aluminum can effect the neurons and cause a breakdown of neural pathways.

July 30 at 7:18 AM

refraining from using particular product or buying from a company that has poor practices is one of the best ways to make an impact on a company.  Also signing a petition or creating a petition can bring attention to a situation people do not necessarily know about work well.

July 30 at 6:41 AM

I think the biggest concern I have is the fact that effects seem to be snowballing.  I see small changes for good happening in my local area but them you see glaciers melting and the balance of nature so off balance in many areas.  I hope we are teaching the new generations ways to cope with the changes.

July 30 at 6:38 AM

We had a small group cleaning but other people joined in.  It was great to have people take interest when they had other things they were going to do.

July 20 at 5:12 PM

I'm bad about checking in every day but when I do I find more ways to participate so it's going okay

July 16 at 6:01 AM

Picked up a used plastic straw while walking on the beach.  I would have hoped that by now people would either stop using straws completely or restaurants would switch to cardboard straws.
24 Team Members
Recently active team members
July 31, 2019

Completed One Daily Action on 7/31/19

July 31, 2019

Completed More Than One Daily Action on 7/31/19

July 31, 2019

Completed More Than One Daily Action on 7/31/19

July 31, 2019

Completed More Than One Daily Action on 7/31/19

July 29, 2019

Completed EcoPro One-Time Action

July 29, 2019

Completed More Than One Daily Action on 7/29/19

July 26, 2019

Completed Actions Assessment

July 21, 2019

Recruited a Teammate

July 21, 2019

Credited Someone for a Referral

July 20, 2019

Completed One Daily Action on 7/20/19
Competitions