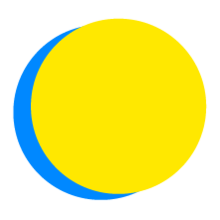 Melissa Zuch
Points Total
0

Today

0

This Week

6

Total
Lifestyle
Travel Toiletries
If traveling, I will reuse my old travel tubes to refill with my soaps or only bring bar soaps with me in a TSA approved reusable quart sized bag.
Lifestyle
Watch a Documentary
I will watch a documentary film about waste with family and friends and talk about what we learned.
Lifestyle
Natural Fibers
When available, I will purchase clothing made with natural fibers, such as cotton, linen, or wool, rather than synthetic fibers.
Lifestyle
Complete a Waste Audit
I will conduct a waste audit - including recyclables and compost - to understand how much waste I create and where I can reduce the most.
Lifestyle
Buy Only What I Need
I will not buy anything except items required for health and safety.
Personal Care
Pretty oh so Pretty
I will purchase beauty products that are packaged in sustainable packaging.
Food
Use Reusable Utensils
I will keep 4 plastic cutlery out of the landfill per day by using my own reusable cutlery.
Food
Use a Reusable Mug / Collapsible Cup
I will avoid sending 2 disposable cup(s) to the landfill per day by using a reusable mug or bringing my own collapsible cup.
Food
Use Reusable Bags
I will not accept any disposable bags when making purchases, including produce bags.
Personal Care
Fresh as a Daisy
I will use deodorant either from a bar or a jar or I will make my own.
Food
Use Reusables at Work
I will use reusable dishes and silverware when eating at work.