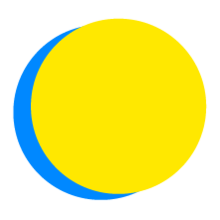 Mj Waters
"My mission is to respect the earth, its creatures, nature and leave it a better place than I found it."
Points Total
0

Today

0

This Week

305

Total
Participant Impact
up to

95

pieces of litter

picked up
Lifestyle
Travel Smart
If traveling, I will bring my own plastic free items (water bottle, grocery bags, collapsible food containers, utensils, straws, etc.) with me.
Lifestyle
Travel Eating
If traveling, I will bring my own airplane snacks and eat at local restaurants to avoid take-out containers.
Personal Care
Just Say No
I will avoid buying toxic plastics, including polycarbonate, polystyrene and polyvinyl.
Community
Keep My Community Clean
I will pick up 5 piece(s) of litter each day.
Food
Minimize Packaging
I will purchase food items with the least amount of packaging.
---

Exiting my car to see a man flick his cigarillo butt in a puddle on the ground right in front of me! He apologized profusely - not for littering but for throwing something in front of me. I told him about the challenge and that I would have to pick it up. He said "no, no!" but didn't move to retrieve it. So I picked it up, put in the trash can (which was about 3 feet away). I talked to him and his girlfriend nad told him that he could pay it forward by making sure he disposed of those appropriately in the future. Hope to have made a small impact!

---

Lots of People think I'm a little odd for picking up trash I see in parking lots, roadsides and sidewalks. But a few people out e and say " thank you" or "I do that too."  If I can inspire a few other people to do the same, that's good. The reason I pick up trash is simple - it's my Earth and taking care of it is important.