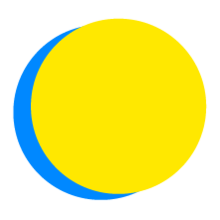 Catherine Roberts
Points Total
0

Today

0

This Week

896

Total
Participant Impact
up to

125

disposable cups

not sent to the landfill

up to

5

minutes

spent learning

up to

64

plastic containers

not sent to the landfill

up to

5

hours

volunteered
Lifestyle
Natural Fibers
When available, I will purchase clothing made with natural fibers, such as cotton, linen, or wool, rather than synthetic fibers.
Family
Swap the Snacks
I will swap out 2 prepackaged snacks a day for fresh fruits or veggies.
Personal Care
Fresh as a Daisy
I will use deodorant either from a bar or a jar or I will make my own.
Food
Buy Unpackaged Produce
I will purchase produce items without plastic packaging.
Community
Volunteer in my Community
I will volunteer 5 hour(s) in my community.
Personal Care
Just Say No
I will avoid buying toxic plastics, including polycarbonate, polystyrene and polyvinyl.
Lifestyle
Travel Smart
If traveling, I will bring my own plastic free items (water bottle, grocery bags, collapsible food containers, utensils, straws, etc.) with me.
Food
Use a Reusable Mug / Collapsible Cup
I will avoid sending 5 disposable cup(s) to the landfill per day by using a reusable mug or bringing my own collapsible cup.
Lifestyle
Homemade Cleaners
I will make my own cleaning products at home.
Lifestyle
Travel Eating
If traveling, I will bring my own airplane snacks and eat at local restaurants to avoid take-out containers.
Pets
All Natural Pet Toys
I will give my pets natural alternatives to toys like femur bones and antlers, canvas, natural rubber, hemp, rope or cotton toys. Or I will make our own toys from recycled items found in our home!
Lifestyle
Naked Bins
I will either line my trash cans with repurposed newspaper or paper bags, or I will not line my trash cans at all.
Community
Estimate Your Plastic Consumption and Go #PlasticNeutral
I will visit rePurpose website, complete the 3-minute plastic consumption calculator, and explore how I can reBalance my annual plastic footprint.