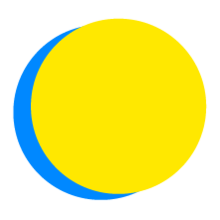 Kayla Pelletier
Points Total
0

Today

0

This Week

48

Total
Participant Impact
up to

10

pieces of plastic cutlery

not sent to the landfill

up to

25

pieces of litter

picked up
Food
Use Reusable Utensils
I will keep 10 plastic cutlery out of the landfill per day by using my own reusable cutlery.
Community
Keep My Community Clean
I will pick up 25 piece(s) of litter each day.
Personal Care
Just Say No
I will avoid buying toxic plastics, including polycarbonate, polystyrene and polyvinyl.
Food
Takeout Pro
I will use my own containers when ordering takeout.
Personal Care
Lather Up
I will replace my soaps, shampoos, and conditions with either a bar or refillable option.
Lifestyle
Travel Smart
If traveling, I will bring my own plastic free items (water bottle, grocery bags, collapsible food containers, utensils, straws, etc.) with me.
Food
Minimize Packaging
I will purchase food items with the least amount of packaging.
Family
Discover Together
I will spend 30 minutes educating my family on the basics of living a reduced/no-plastic lifestyle.
Lifestyle
Natural Fibers
When available, I will purchase clothing made with natural fibers, such as cotton, linen, or wool, rather than synthetic fibers.