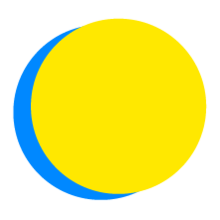 Dominique Monie
Points Total
0

Today

0

This Week

357

Total
Participant Impact
up to

5.0

zero-waste meals

consumed

up to

14

plastic containers

not sent to the landfill

up to

14

pieces of litter

picked up

up to

120

minutes

spent learning
Community
Keep My Community Clean
I will pick up 1 piece(s) of litter each day.
Lifestyle
Buy Only What I Need
I will not buy anything except items required for health and safety.
Lifestyle
Naked Bins
I will either line my trash cans with repurposed newspaper or paper bags, or I will not line my trash cans at all.
Personal Care
Pearly Whites
I will purchase toothpaste in an aluminum tube or in a glass jar or make my own!
Lifestyle
Natural Fibers
When available, I will purchase clothing made with natural fibers, such as cotton, linen, or wool, rather than synthetic fibers.
Food
Make Your Own
I will try new recipe(s) or food preparation method(s) each day, such as canning, pickling, making yogurt, or baking granola bars or bread.
Food
Cook a Zero-Plastic Waste Meal
I will prepare 1 meal(s) at home each day without using any items packaged in single-use plastic.