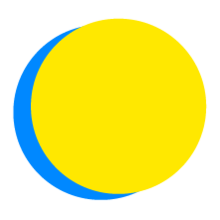 Cynthia Knudson
Points Total
0

Today

0

This Week

477

Total
Participant Impact
up to

25

plastic bottles

not sent to the landfill

up to

23

plastic containers

not sent to the landfill

up to

21

pieces of plastic cutlery

not sent to the landfill

up to

130

pieces of litter

picked up

up to

1.0

community events

hosted or attended
Food
Use Reusable Utensils
I will keep 1 plastic cutlery out of the landfill per day by using my own reusable cutlery.
Community
Keep My Community Clean
I will pick up 5 piece(s) of litter each day.
Community
Join a Cleanup Effort
I will host or participate in a beach, highway, river, or other cleanup effort in my community.
Food
Use Reusable Bags
I will not accept any disposable bags when making purchases, including produce bags.
Food
Use Reusable Water Bottles
I will use a reusable bottle and stop purchasing bottled water, saving 1 disposable plastic bottle(s) a day.
Lifestyle
Buy Only What I Need
I will not buy anything except items required for health and safety.