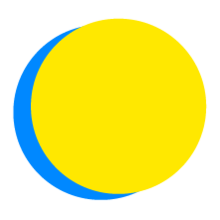 Nora Kennedy
Points Total
0

Today

0

This Week

80

Total
Participant Impact
up to

5.0

plastic bottles

not sent to the landfill

up to

1.0

plastic containers

not sent to the landfill

up to

1.0

plastic straws

not sent to the landfill

up to

2.0

conversations

with people

up to

10

hours

volunteered
Personal Care
Lather Up
I will replace my soaps, shampoos, and conditions with either a bar or refillable option.
Community
Volunteer in my Community
I will volunteer 10 hour(s) in my community.
Community
Share My Actions
I will make my environmental actions visible by posting to my social media networks.
Community
Join a Cleanup Effort
I will host or participate in a beach, highway, river, or other cleanup effort in my community.
Food
Skip the Straw
I will keep 1 plastic straw(s) out of the landfill per day by refusing straws or using my own glass/metal straw.
Lifestyle
Travel Smart
If traveling, I will bring my own plastic free items (water bottle, grocery bags, collapsible food containers, utensils, straws, etc.) with me.
Community
Visit A Waste Management Facility
I will visit a local dump/transfer station, material recovery facility, and/or landfill to learn about the waste stream.
Food
Use Reusable Containers
I will only use reusable containers instead of single-use plastic storage items (such as plastic wrap, single-use sandwich bags).
Food
Lobby for Reusables
I will lobby my workplace to have reusable dishes and silverware in order to minimize disposables.
Food
Use Reusable Utensils
I will keep 3 plastic cutlery out of the landfill per day by using my own reusable cutlery.
Food
Takeout Pro
I will use my own containers when ordering takeout.
Lifestyle
Complete a Waste Audit
I will conduct a waste audit - including recyclables and compost - to understand how much waste I create and where I can reduce the most.
Community
Raise Money For a Nonprofit
I will raise money to support a nonprofit dedicated to plastic pollution reduction.
Community
Estimate Your Plastic Consumption and Go #PlasticNeutral
I will visit rePurpose website, complete the 3-minute plastic consumption calculator, and explore how I can reBalance my annual plastic footprint.
Food
Use Reusable Water Bottles
I will use a reusable bottle and stop purchasing bottled water, saving 5 disposable plastic bottle(s) a day.