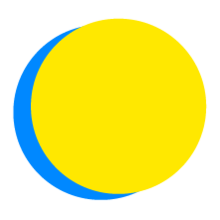 Abigail Cortez
Points Total
0

Today

0

This Week

113

Total
Participant Impact
up to

2

pieces of plastic cutlery

not sent to the landfill
Lifestyle
Travel Smart
If traveling, I will bring my own plastic free items (water bottle, grocery bags, collapsible food containers, utensils, straws, etc.) with me.
Food
Make Your Own
I will try new recipe(s) or food preparation method(s) each day, such as canning, pickling, making yogurt, or baking granola bars or bread.
Food
Advocate For More Food Packaging Options
I will advocate for alternatives to single use packaging at local grocery stores, markets, or work.
Personal Care
Dam the Flow
I will use a menstrual cup and/or cloth pads
Personal Care
Lather Up
I will replace my soaps, shampoos, and conditions with either a bar or refillable option.
Personal Care
Tim Taylor Your Beauty Products
I will lessen my plastic impact by making my own makeup.
Personal Care
Pearly Whites
I will purchase toothpaste in an aluminum tube or in a glass jar or make my own!
Personal Care
Fresh as a Daisy
I will use deodorant either from a bar or a jar or I will make my own.
Lifestyle
Watch a Documentary
I will watch a documentary film about waste with family and friends and talk about what we learned.
Lifestyle
Natural Fibers
When available, I will purchase clothing made with natural fibers, such as cotton, linen, or wool, rather than synthetic fibers.
Food
Use Reusable Containers
I will only use reusable containers instead of single-use plastic storage items (such as plastic wrap, single-use sandwich bags).
Personal Care
Brusha Brusha Brusha
I will replace my plastic toothbrush with a bamboo toothbrush.
Food
Use Reusable Utensils
I will keep 2 plastic cutlery out of the landfill per day by using my own reusable cutlery.
---

While I am finishing the store bought pads I already have, I just started buying and making the switch to cloth pads. And I'm doing so by supporting a Latinx owned small business!

---

I already buy body wash bars from a local business. As far as shampoo and conditioner, I still use one I buy in store, but I try to make my own out of natural ingredients in my own reusable bottles as often I can.