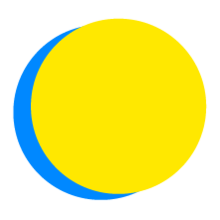 Katherine Burton
Points Total
0

Today

0

This Week

6

Total
Food
Use Reusable Water Bottles
I will use a reusable bottle and stop purchasing bottled water, saving 4 disposable plastic bottle(s) a day.
Personal Care
That Was a Close Shave
I will replace my disposable razors with steel razors. Why not try using hair conditioner instead of shaving foam for that baby smooth feel?
Food
Use Reusables at Work
I will use reusable dishes and silverware when eating at work.
Food
Use Reusable Containers
I will only use reusable containers instead of single-use plastic storage items (such as plastic wrap, single-use sandwich bags).
Food
Skip the Straw
I will keep 2 plastic straw(s) out of the landfill per day by refusing straws or using my own glass/metal straw.
Lifestyle
Homemade Cleaners
I will make my own cleaning products at home.
Food
Use a Reusable Mug / Collapsible Cup
I will avoid sending 1 disposable cup(s) to the landfill per day by using a reusable mug or bringing my own collapsible cup.