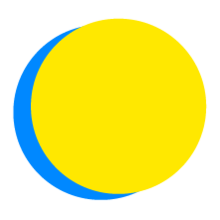 Tiffany Burns
Points Total
0

Today

0

This Week

225

Total
Participant Impact
up to

11

plastic bottles

not sent to the landfill

up to

10

plastic containers

not sent to the landfill

up to

11

plastic straws

not sent to the landfill

up to

1.0

documentaries

watched

up to

90

minutes

spent learning
Lifestyle
Travel Smart
If traveling, I will bring my own plastic free items (water bottle, grocery bags, collapsible food containers, utensils, straws, etc.) with me.
Food
Use Reusable Water Bottles
I will use a reusable bottle and stop purchasing bottled water, saving 1 disposable plastic bottle(s) a day.
Lifestyle
Watch a Documentary
I will watch a documentary film about waste with family and friends and talk about what we learned.
Food
Buy Unpackaged Produce
I will purchase produce items without plastic packaging.
Food
Skip the Straw
I will keep 1 plastic straw(s) out of the landfill per day by refusing straws or using my own glass/metal straw.
Food
Use Reusable Bags
I will not accept any disposable bags when making purchases, including produce bags.
Food
Minimize Packaging
I will purchase food items with the least amount of packaging.
Lifestyle
Travel Toiletries
If traveling, I will reuse my old travel tubes to refill with my soaps or only bring bar soaps with me in a TSA approved reusable quart sized bag.