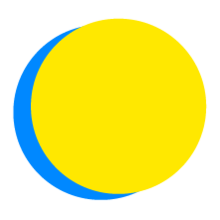 Kim Ballard
Points Total
0

Today

0

This Week

104

Total
Participant Impact
up to

10

minutes

spent learning

up to

2

plastic containers

not sent to the landfill

up to

1

plastic straws

not sent to the landfill
Food
Skip the Straw
I will keep 1 plastic straw(s) out of the landfill per day by refusing straws or using my own glass/metal straw.
Food
Use Reusable Bags
I will not accept any disposable bags when making purchases, including produce bags.
Food
Use Reusable Containers
I will only use reusable containers instead of single-use plastic storage items (such as plastic wrap, single-use sandwich bags).
Food
Plant a Garden
I will plant an herb or vegetable garden in my home, workplace, or community garden
Food
Start Composting
I will start a compost collection at home, work, or school.
Food
Make Your Own
I will try new recipe(s) or food preparation method(s) each day, such as canning, pickling, making yogurt, or baking granola bars or bread.
Food
Use Reusable Utensils
I will keep 2 plastic cutlery out of the landfill per day by using my own reusable cutlery.
Food

Use Reusable Containers

How can you think outside the box (or bag!) when it comes to disposables?

---

I was taught from a young age to reuse many of these items in craft projects.

How do you feel about being more involved in the food preparation process? Joyful, overwhelmed, engaged, empowered? What are the benefits of choosing to process or produce your own food instead of buying it pre-processed?

---

While it is a lot of work, the satisfaction of canning my own vegetables & fruits is very rewarding. It also saves a lot of money in the long run.

Besides having access to fresh herbs and vegetables, what benefits will you see from growing your own garden?

---

The food tastes much better & doesn't have any added chemicals.

How difficult was this challenge for you? What made it easy or difficult?

---

No difficult at all. We've used bags for many years.

Do an inventory of how much food waste you would save from going to the landfill if you start composting all of the time. What are the added benefits of having compost that is readily accessible?

---

We have a large compost bin that we use in our garden.

Have you noticed a shift in your community as more messaging about reusable straws becomes mainstream? Cite some examples.

---

Received my silicone straws yesterday!