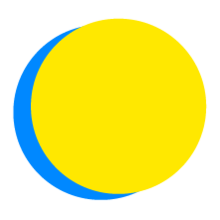 Mo Alcott
Points Total
0

Today

0

This Week

53

Total
Participant Impact
up to

1

plastic containers

not sent to the landfill

up to

4

pieces of plastic cutlery

not sent to the landfill

up to

4

plastic straws

not sent to the landfill
Food
Use Reusable Utensils
I will keep 4 plastic cutlery out of the landfill per day by using my own reusable cutlery.
Food
Advocate For More Food Packaging Options
I will advocate for alternatives to single use packaging at local grocery stores, markets, or work.
Food
Skip the Straw
I will keep 4 plastic straw(s) out of the landfill per day by refusing straws or using my own glass/metal straw.
Food
Use Reusable Containers
I will only use reusable containers instead of single-use plastic storage items (such as plastic wrap, single-use sandwich bags).
Pets
Invest in a Pooper-Scooper
I will swap out my single use plastic bags for a pooper-scooper.
Personal Care
Dam the Flow
I will use a menstrual cup and/or cloth pads
Personal Care
Fresh as a Daisy
I will use deodorant either from a bar or a jar or I will make my own.
Family
Plastic Free Lunch Boxes
I will only pack reusable cutlery, drinkware and tupperware-like containers in my children's lunches to reduce plastic waste.