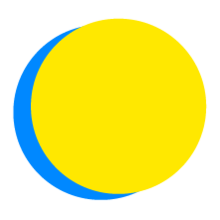 Kelsy Abney
Points Total
0

Today

0

This Week

71

Total
Participant Impact
up to

12

plastic straws

not sent to the landfill

up to

8

zero-waste meals

consumed
Personal Care
Brusha Brusha Brusha
I will replace my plastic toothbrush with a bamboo toothbrush.
Food
Use Reusables at Work
I will use reusable dishes and silverware when eating at work.
Food
Cook a Zero-Plastic Waste Meal
I will prepare 2 meal(s) at home each day without using any items packaged in single-use plastic.
Personal Care
That Was a Close Shave
I will replace my disposable razors with steel razors. Why not try using hair conditioner instead of shaving foam for that baby smooth feel?
Food
Use Reusable Containers
I will only use reusable containers instead of single-use plastic storage items (such as plastic wrap, single-use sandwich bags).
Food
Skip the Straw
I will keep 3 plastic straw(s) out of the landfill per day by refusing straws or using my own glass/metal straw.